AmCon2016 Speakers
Don't miss this unique opportunity to further your knowledge of the Holocaust, and hear from world renowned experts in the field.
Philippe Sands QC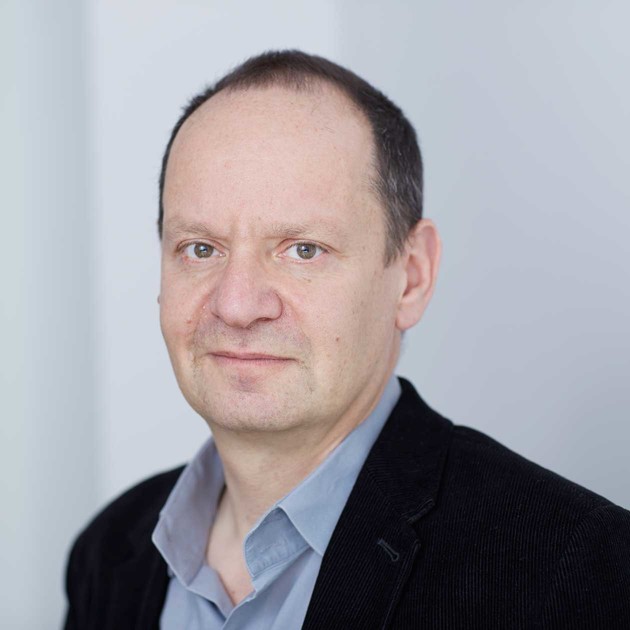 Philippe Sands QC is a specialist in Human Rights law and author of acclaimed new book East West Street: On the Origins of Genocide and Crimes Against Humanity. East West Street, which explores the origins of international law and Philippe's search for his own family's secret history (beginning and ending with the last days of the Nuremberg Trials where some of those responsible for crimes committed during the Holocaust were brought to trial.)
Philippe is Professor of Law at University College London and a practising barrister at Matrix Chambers. He has appeared before many international courts and tribunals, including the International Criminal Court and the International Court of Justice, and in 1998 acted for Human Rights Watch with Reed Brody in the Pinochet cases at the House of Lords in London.
In his recent BBC Storyville film My Nazi Legacy: What Our Fathers Did, Philippe accompanied the sons of two Nazi war criminals as they attempt to come to terms with the crimes committed by their fathers during the Second World War.
Philippe will speak at this year's Ambassador Conference about the way in which our understanding of international law and human rights has been shaped by what happened during the Holocaust, as well as the trials that followed.
Jeremy Leigh
Jeremy Leigh is a reluctant Holocaust educator. As a lecturer in Jewish history at Hebrew Union College, Jerusalem he prefers to delve into the richness of Jewish life in Europe which has existed for centuries rather than the deaths of 6 million and the displacement of millions more. But the Holocaust is an unavoidable part of that story, so Jeremy is committed to teaching about it in a very personal, human manner that challenges us to consider the individual experiences and moral choices of those involved.
Jeremy also specialises in education at Holocaust sites. He is the author of several books about Jewish travel, including Jewish Journeys (Haus, London 2007). Anyone who has ever participated in the Holocaust Educational Trust's Lessons from Auschwitz Project will be familiar with the educational approach he helped develop: using testimony, poetry and personal reflection to make a site visit much more than just a guided tour.
The question 'Why did the Holocaust happen?' is one that scholars have debated extensively for the past 70 years and at this year's Ambassador Conference Jeremy will explore this question from a range of unique perspectives. He will encourage conference attendees to think beyond what they thought they knew and ask provocative questions that may not lend themselves to straightforward answers. Ambassadors will gain a new insight in to this complex history.
Lord Alf Dubs
Alf Dubs was born to a Jewish father and a non-Jewish mother in Prague, then in Czechoslovakia, in 1932. He was just six years old when he became one of the 669 mainly Jewish children to be rescued by Sir Nicholas Winton, who arranged for eight trains to leave Czechoslovakia for Britain. Alf's father had already fled Prague and so met him when he arrived at Liverpool Street Station in London. His mother was able to obtain an exit visa and later joined them.
Alf was unaware of the identity of his rescuer until 1988 when Esther Rantzen's 'This is Your Life' programme paid tribute to Sir Nicholas. He later campaigned for the man he affectionately called 'Nicky' to be honoured for his actions becoming great friends with the man he credits with saving him from the Nazis.
Citing civil liberties, penal reform, race relations and human rights amongst his interests, Alf has had an illustrious career first as a Councillor on Westminster City Council, then a Member of Parliament and latterly as a Member of the House of Lords.
Elected to the House of Commons in 1979 for the Labour Party, he was honoured with a Peerage in 1994 and became a Minister in the Northern Ireland Office during the Tony Blair government. Between 2000 and 2005 he served as Chair of the Labour Party in the House of Lords.
Alf will be joined by Barbara Winton, daughter of Sir Nicholas Winton, in conversation with Sky News presenter Samantha Simmonds.
Workshop hosts
Dr Gilly Carr
Dr Gilly Carr is a Senior Lecturer in Archaeology at the University of Cambridge. Her fieldwork currently focuses on the German occupation of the Channel Islands and her upcoming publication A Legitimate Heritage? Testimonies of Nazi Persecution from the Channel Islands examines those islanders who were sent to Nazi prisons and concentration camps during the war.
Dr Gilly Carr is also active in various related heritage projects in the Channel Islands and successfully campaigned for Channel Islander Dorothea Weber to be honoured by Yad Vashem (the Jewish living memorial to the Holocaust in Israel) for risking her life to save her Jewish friends.
Dr Matthew Boswell
Dr Matthew Boswell is a lecturer at the University of Leeds. His research focuses on the cultural representation of the Holocaust and he currently holds an Arts and Humanities Research Council Leadership Fellowship for a project entitled Virtual Holocaust Memory: from Testimony to Holography.
His monograph Holocaust Impiety in Literature, Popular Music and Film (Palgrave Macmillan) explores contemporary representations of the Holocaust in literature, popular music and film. The publication explores Sylvia Plath's poetry, films such as Quentin Tarantino's Inglorious Basterds, and the music of Joy Division and the Manic Street Preachers.
Professor Rainer Schulze
Professor Rainer Schulze is Professor of Modern European History at University of Essex with a special interest in the history of the Sinti and Roma and the history of antiziganism (hostility, prejudice, discrimination or racism directed at the Romani people as an ethnic group) in Europe after 1945. He is also the founding editor of the journal The Holocaust in History and Memory.
Professor Schulze was one of driving forces behind the development of a new permanent exhibition at the Bergen-Belsen memorial, which opened in October 2007. The exhibition explores the history of Bergen-Belsen and explains the site, as a concentration, prisoner-of-war, and displaced persons camp.
More speakers will be announced soon - stay up to date on Twitter and Facebook.