Film night hosted online as part of the Oxford University Holocaust Memorial Day lecture series. Organised by Regional Ambassador Eloise.
---
AMBASSADOR TOP TIP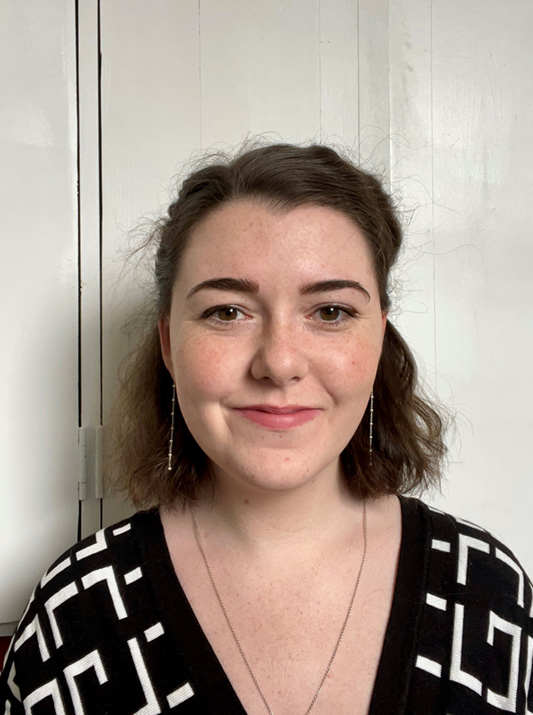 "Choose a film that's accessible for your audience to engage with."
- Eloise
---
SET A TIME FRAME
Choose your date, format and location. Secure any relevant room bookings or access to the meeting platform of your choice.
Plan your introductory speech and discussion questions and send to This email address is being protected from spambots. You need JavaScript enabled to view it.. We want to hear about your projects!
Begin to advertise online and in-person. Get in touch with people or groups who may be able to spread the word.
Test the technology you'll be using and make sure you're confident with the controls. Practice your speech in front of an audience if you can!
---
HOW TO APPROACH YOUR FILM NIGHT
Decide what you want to achieve

What does Holocaust Memorial Day mean to you as an Ambassador? Why is important to mark it in your school, college, university or local community?

Consider who you want to reach and how holding a film night will help you convey the importance of remembering the Holocaust.

Plan your format

Choose the film you want to discuss. We have recommended two films that we think fit this year's theme, One Day, and included some guidance for discussion. To read our guidance on The Pianist click here and to read our guidance on The Book Thief click here

Choose your date and time, considering when your target audience is most likely to be willing to set aside some time.

Decide whether you want to run the event in person or online.

Consider different ways you could structure your event. Do you want to screen the film and host a discussion in the time slot or have people watch the film individually?

Also consider how you will structure the discussion element. Think about the type of audience you will attract, the size of the group and how much oversight you want to have during the discussion.

Tackle logistics

For in-person events:

Location: Consider the size of the room and audience, social distancing and the technology you'll need if you want to screen the film or display questions.

Bookings: Secure the room booking as soon as possible. Explain that you're an Ambassador for the Holocaust Educational Trust and your motivations for marking Holocaust Memorial Day.

Technology: Figure out what is already in the room and anything you'll need to bring.

Sign-ups: You may wish to create a sign-up form so you know who's coming to the event ahead of time and how many people you're expecting.

For online events:

Platforms: Choose your platform carefully based on the size of your event and what your audience is used to. If you're using Zoom, ensure you can access a pro account so you aren't restricted to a 45-minute meeting. Your school, university department or societies may have a pro account that you can ask to use.

Security: Do not post the meeting link publicly on social media – restrict this to a private Facebook event or emails to participants..

Discussion: Plan how you intend to navigate the discussion element, e.g. breakout rooms. Ensure you understand all the controls.

Sign-ups: You may wish to create a sign-up form so you know who's coming to the event ahead of time and so you can collect email addresses to send out the link.
Regarding COVID-19 and in-person events, make sure you follow guidelines from the government and your school/university/organisation, keeping track of any changes to these. Keep your audience socially distanced wherever possible and encourage mask-wearing.

Always have an online backup plan for in-person events!
Advertise

You know your audience best, but you may want to consider doing some of the following.

Set up a Facebook event to easily share details of the event and keep track of interest. We recommend that this is only shared with your contacts and isn't an open invitation.

Share key information about your event on any and all social media platforms. Tag us and use common hashtags for more engagement (see below for how!)

Create a simple poster to attach to your social media posts. Include the most important logistical details and relevant images.

Create physical posters to hang in areas with high foot traffic – e.g. school corridors, SU buildings.

Contact people, groups or societies who might have an interest in your event (e.g. A-Level history class, academic or film societies, university departments). They may be able to share your posts or advertise to their own audience.

Contextualise the film

At the beginning of your event, you should give a short introduction to contextualise the event and the film as part of marking Holocaust Memorial Day.

For Holocaust Memorial Day events to be meaningful, we need to ensure the audience knows what the Holocaust was. Remember what you learnt about on the Lessons from Auschwitz Project – you learnt a specific definition. Share this as your starting point.

Introduce yourself as an Ambassador for the Holocaust Educational Trust and explain what your role entails and what this means to you.

Explain why it is important that we mark Holocaust Memorial Day and remember the six million Jewish men, women and children who were murdered by the Nazis and their collaborators.

Explain why you've chosen your film and how your event is an opportunity to learn more about the Holocaust and cultural representations of it, as well as to remember.

Introduce te theme of One Day and say what this means to you. Ensure you incorporate this into your discussions too. Take a look at our guidance notes for more information.

Once you've written your introductory speech, email us a copy at

This email address is being protected from spambots. You need JavaScript enabled to view it.

.

Share your success!

Email This email address is being protected from spambots. You need JavaScript enabled to view it. to let us know how you got on and how many people you reached.

Share pictures of the event social media – see below for how to tag us and which hashtags to use!
---
ADDITIONAL RESOURCES
If you're looking for more information, inspiration and guidance, there are plenty more resources for you to explore.
The Holocaust Educational Trust:
Other organisations: