Today marks 75 years since British forces liberated Bergen-Belsen concentration camp. We are asking our Ambassadors to join us in ensuring people remember this significant anniversary, and that they share the accounts of eye-witnesses who were there. Learn more about the history of the camp here.
How to take part today in the #Belsen75 Ambassador Campaign:
Follow these simple steps:
Choose one of the #Belsen75 posters below by

right-clicking and then clicking 'save image as'.

Take a picture of yourself holding one of the #Belsen75 posters found below (print it out or perhaps display on an iPad/tablet and have a photo taken by a housemate or family member!)
Post the photo on your social media and tag the Trust– Facebook (@HETcharity), Twitter (@HolocaustUK) or Instagram (@HolocaustUK). Make your post viewable to the public, otherwise we can't see it to share it.
Remember to use the hashtags #Belsen75, #ThisIsOurStory, and #HETAmbassadors
Your post should tell your followers why you want them to remember Belsen. You can post your own words or use the following:
"Today, marks 75 years since British forces liberated the Nazi concentration camp of Bergen-Belsen. Learn more about *insert person from poster's name* and the history of Belsen at https://www.het.org.uk/belsen-75th-anniversary I remember because XXX "@HolocaustUK #Belsen75 #ThisIsOurStory"
---
Survivor Quotes
Anita Lasker-Wallfisch MBE
Find out more about Anita's testimony here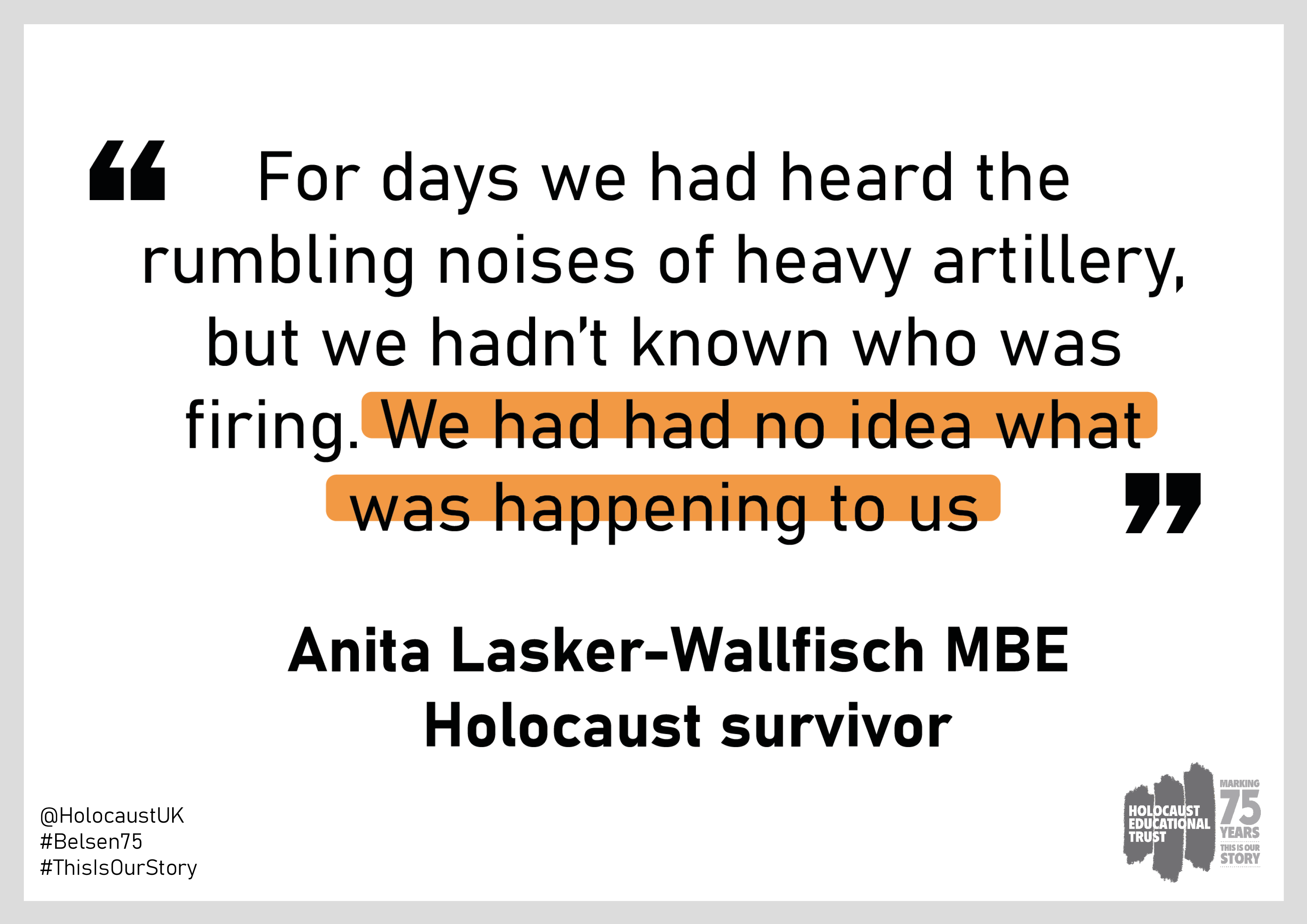 Rudi Oppenheimer BEM
1931-2019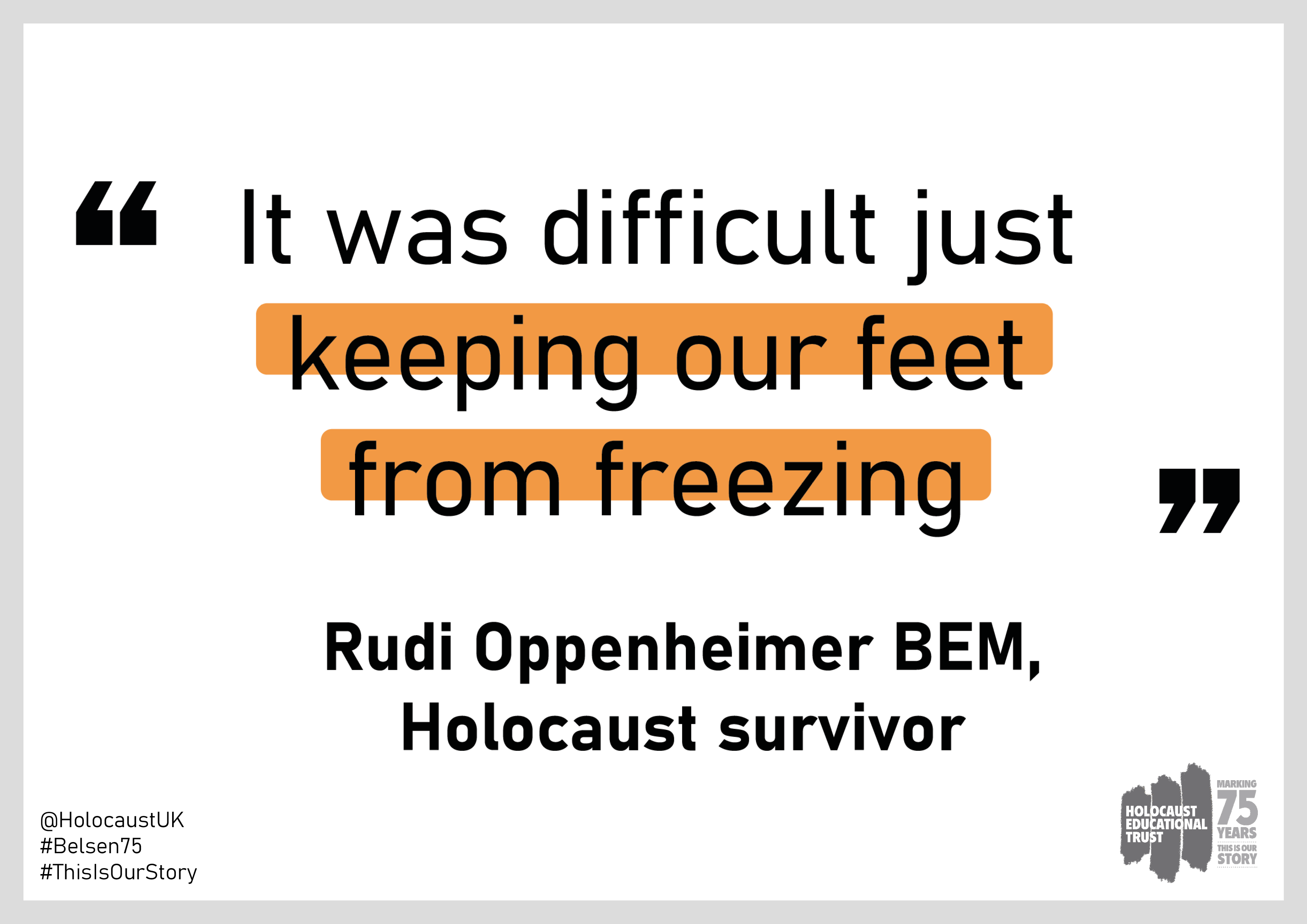 Susan Pollack MBE
Renee Salt BEM
Find out more about Renee's testimony here
Mala Tribich MBE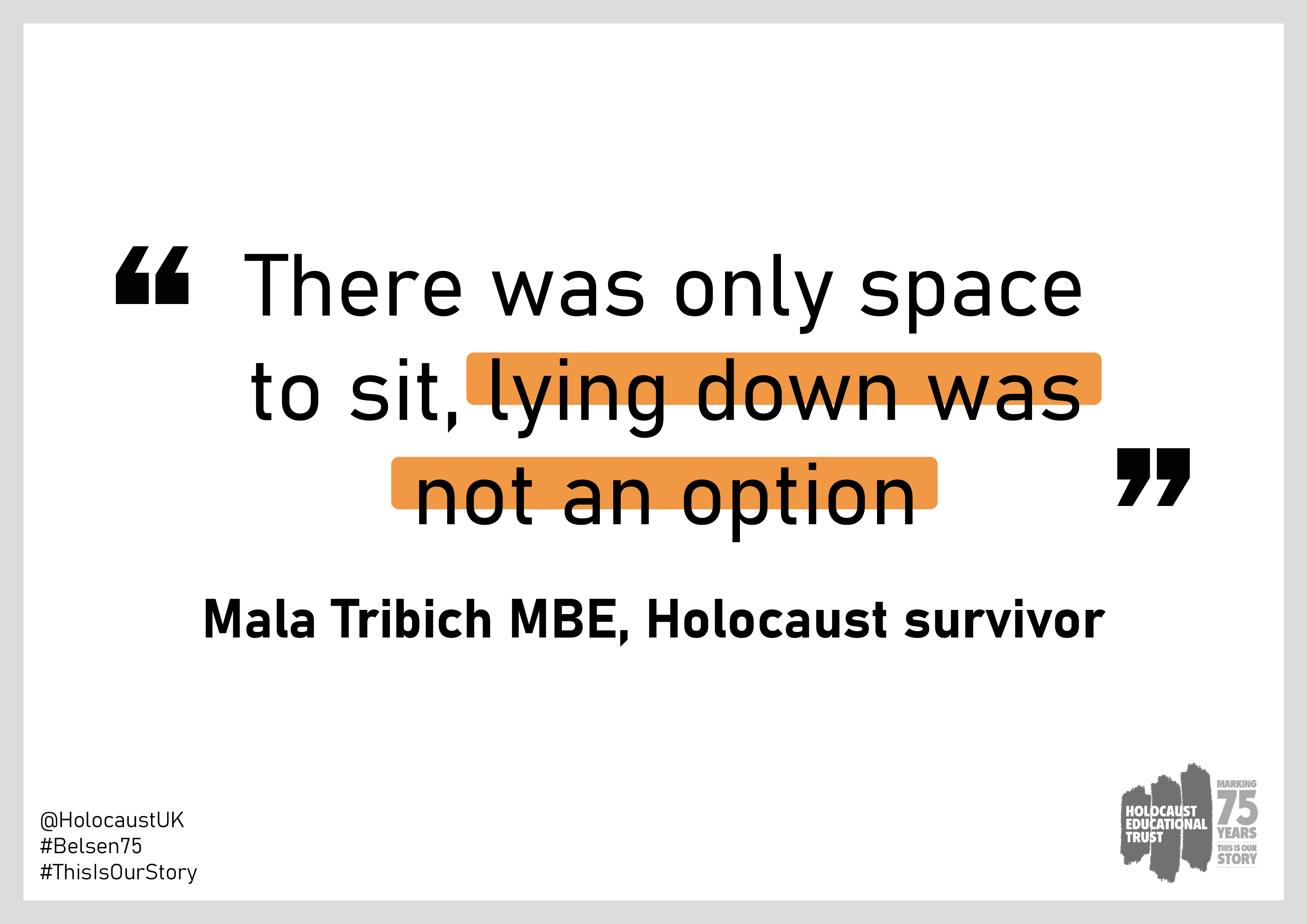 Gena Turgel
1923-2018
Find out more about Gena's testimony here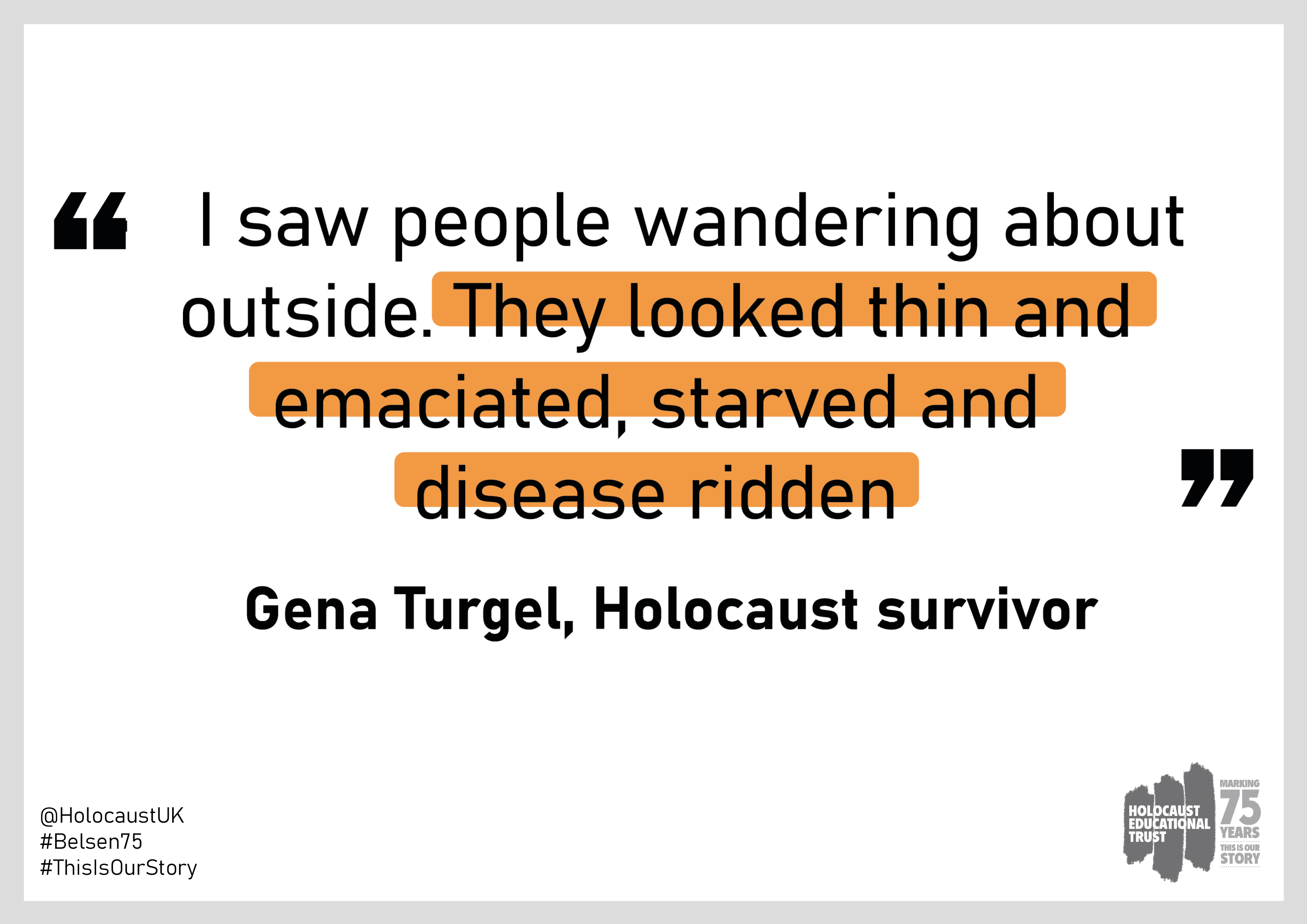 ---
Liberator and Relief Worker Quotes
Find out more about the role of liberators and relief workers here
Liberators
C.J. Charters, 37 Kinema Section RAOC, BLA
Brigadier H. L Glynn-Hughes, RAMC, DDMS 2nd Army, BLA
Lord Saye and Sele
Sergeant Norman Turgel, 53 Field Security Section, British Intelligence Corps
---
Relief Workers
Norrie Alexander, British Red Cross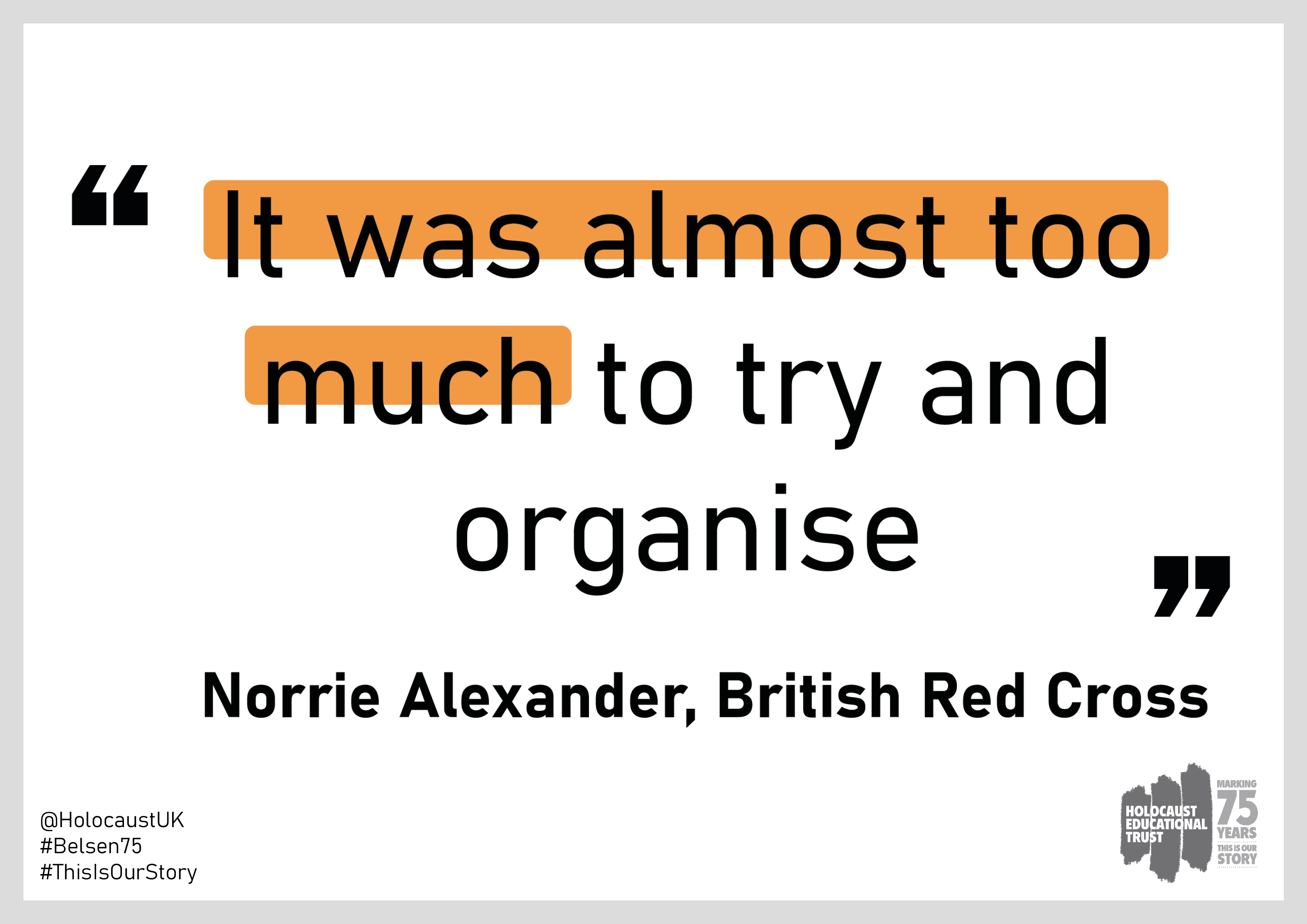 Robert Collis and Han Hogerzeil, Doctors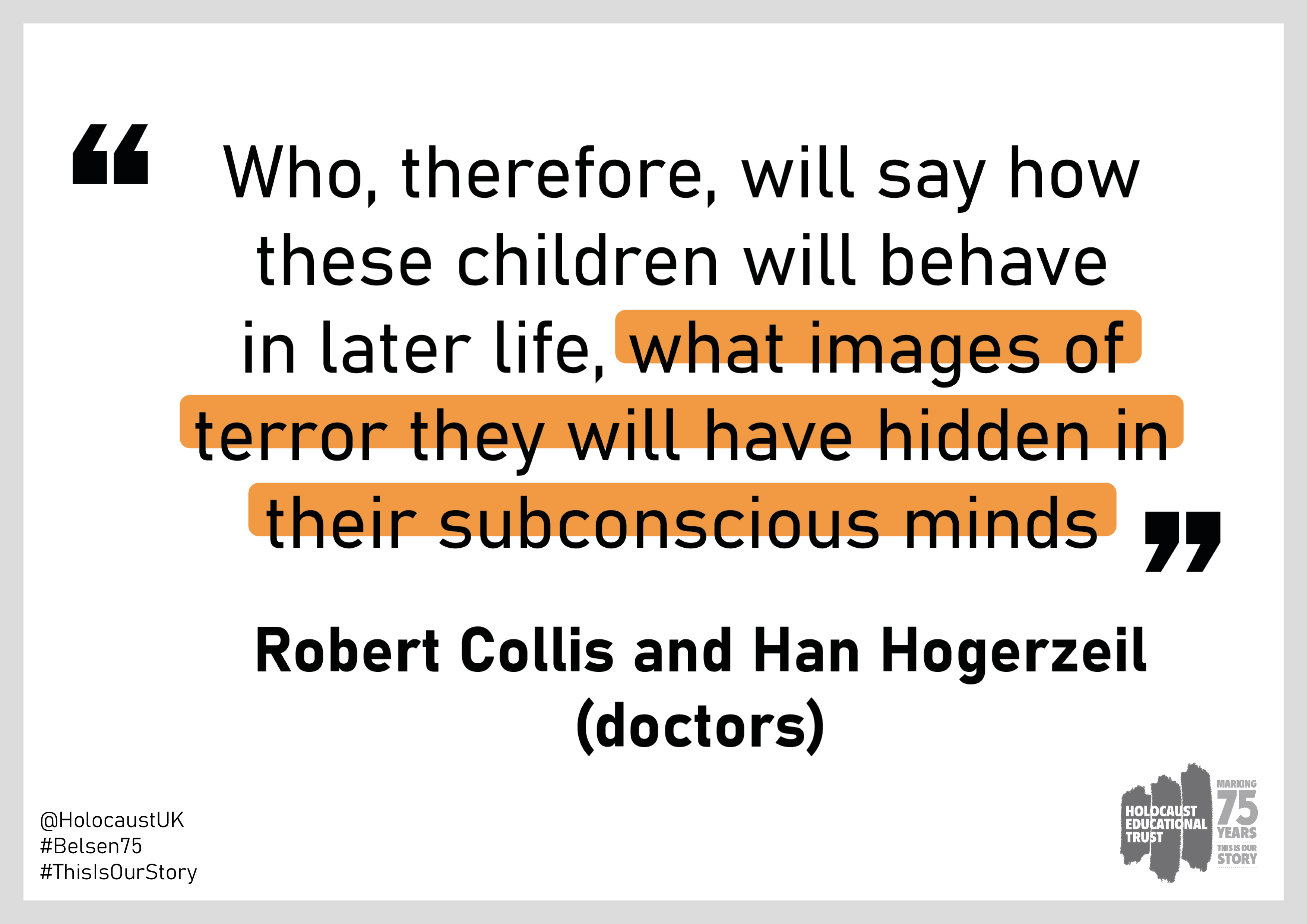 Anny Pfirter, British Red Cross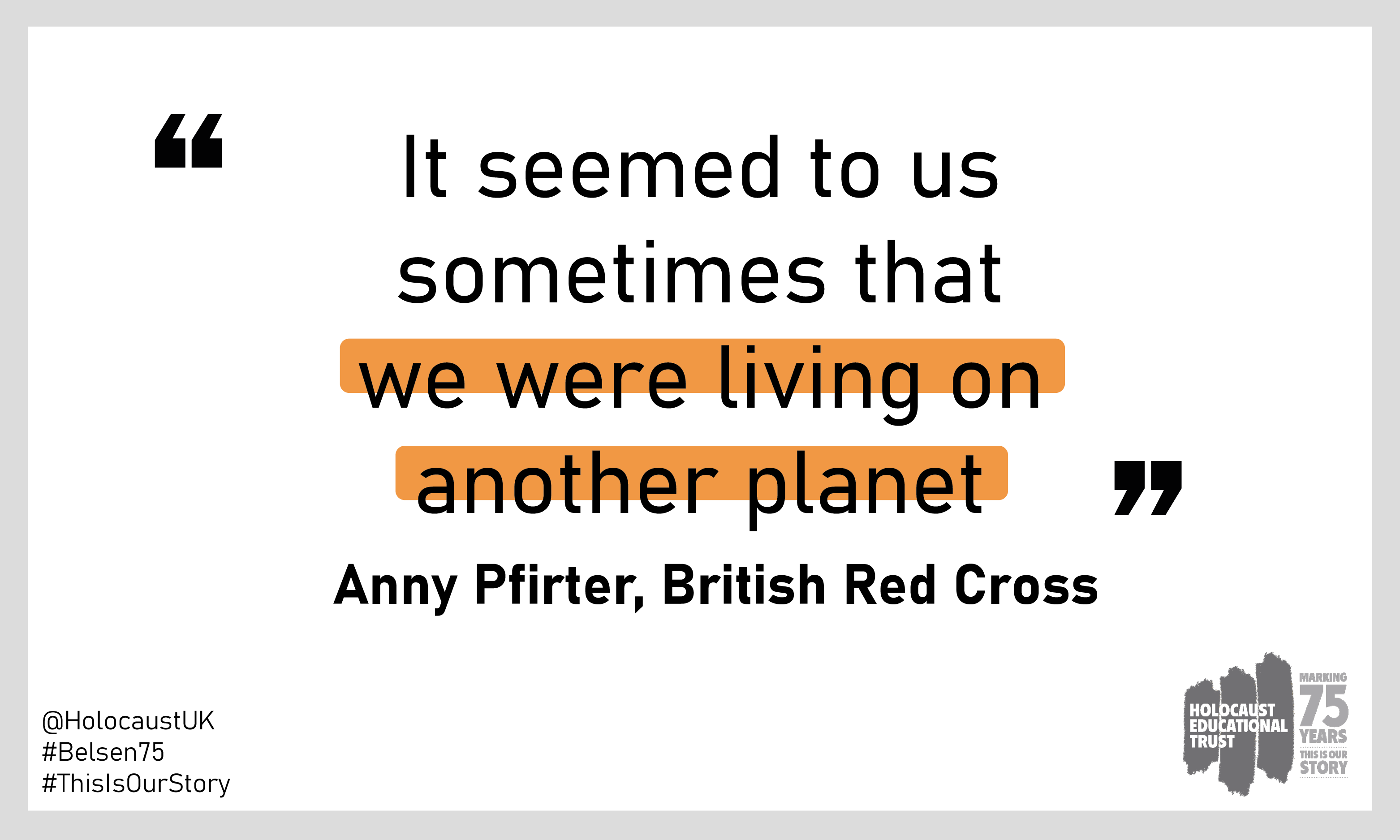 Reverend Father Edmund Swift, SJ, Roman Catholic Chaplain to 81 British General Hospital