Apply Now: 2012 Teacher Training Course at Yad Vashem

"It was an exceptional experience and I feel thoroughly privileged to have taken part. The course was extremely well organised and the content was well thought out and very thought provoking. The delivery of the course was exceptional and kept me engaged. It has made me consider my delivery on Holocaust education and how I can improve the experience for my learners." - Participant, 2011
"It has helped me enormously and has also helped my colleagues, who are really excited by the curriculum developments that have ensued from it." - Participant, 2011
The Holocaust Educational Trust is pleased to invite applications for our 2012 Teacher Training Course, an MA-level programme with sessions held in the UK and over 10 days in Israel at the Yad Vashem International School for Holocaust Studies.
The Programme
This intensive course, now in its seventh year, consists of academic lectures on themes relevant to the Holocaust and related pedagogical workshops. The course is composed of four parts:
Part 1 - 25th July 2012: A one-day seminar held in central London. The day is designed to prepare participants for their time in Israel, as well as providing academic context for the forthcoming sessions held at Yad Vashem.

Part 2 - 3rd – 12th August 2012: Participants spend 10 days in Israel attending lectures and workshops at Yad Vashem's International School for Holocaust Studies as well as having the opportunity to visit some of Israel's notable sights.

Part 3 - November/December (date TBC): A follow-up weekend seminar held in the UK. During this weekend participants share how the course has made an impact on their teaching practice, engage in pedagogical workshops and hear lectures from experts in the field.

Part 4 (optional): The University of Hull MA accreditation scheme. Participants who wish to earn transferable Masters-level credits submit a written report and portfolio to the University of Hull for marking and accreditation. (Requires an additional fee of £145.)
Who can apply?
Applications are welcome from practising secondary school teachers who currently deliver some element of Holocaust education during the school year. We also welcome applications from those studying for an initial teacher training qualification who will be entering their first teaching post in September 2012.
How much does it cost?
Participants are required to pay for their own flights to Israel (approximately £500), transfer costs to the airport in the UK and travel costs to the seminars held in the UK. (Previous participants have often found funding for these costs via their school, local education authority or local Rotary Clubs.)
All other costs including meals and accommodation are covered by the Holocaust Educational Trust through a generous grant from the Conference on Jewish Material Claims Against Germany and by Yad Vashem under the auspices of the International Commission for Holocaust Era Insurance Claims (ICHEIC).
How do I apply?
Click below to download an application form. Return your completed application to Richard Hill, Education Officer ( JLIB_HTML_CLOAKING ). The deadline for applications is 12 noon on Friday 20th April 2012; successful applicants will be notified by Friday 27th April 2012.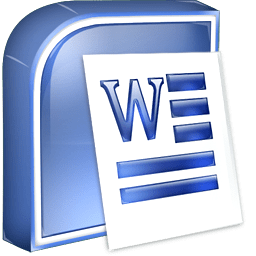 Download: 2012 Teacher Training Course Application Form
Further information?
For any enquiries relating to the course please call 020 7222 6822 and speak to a member of the Education Team.
This educator training program has been supported by a grant from the Conference on Jewish Material Claims Against Germany.