In April 2015, to mark the 70th anniversary of the liberation of Bergen-Belsen by British troops, we led a delegation of over two hundred Holocaust Educational Trust Ambassadors, students, teachers and Trust supporters to take part in international commemorations.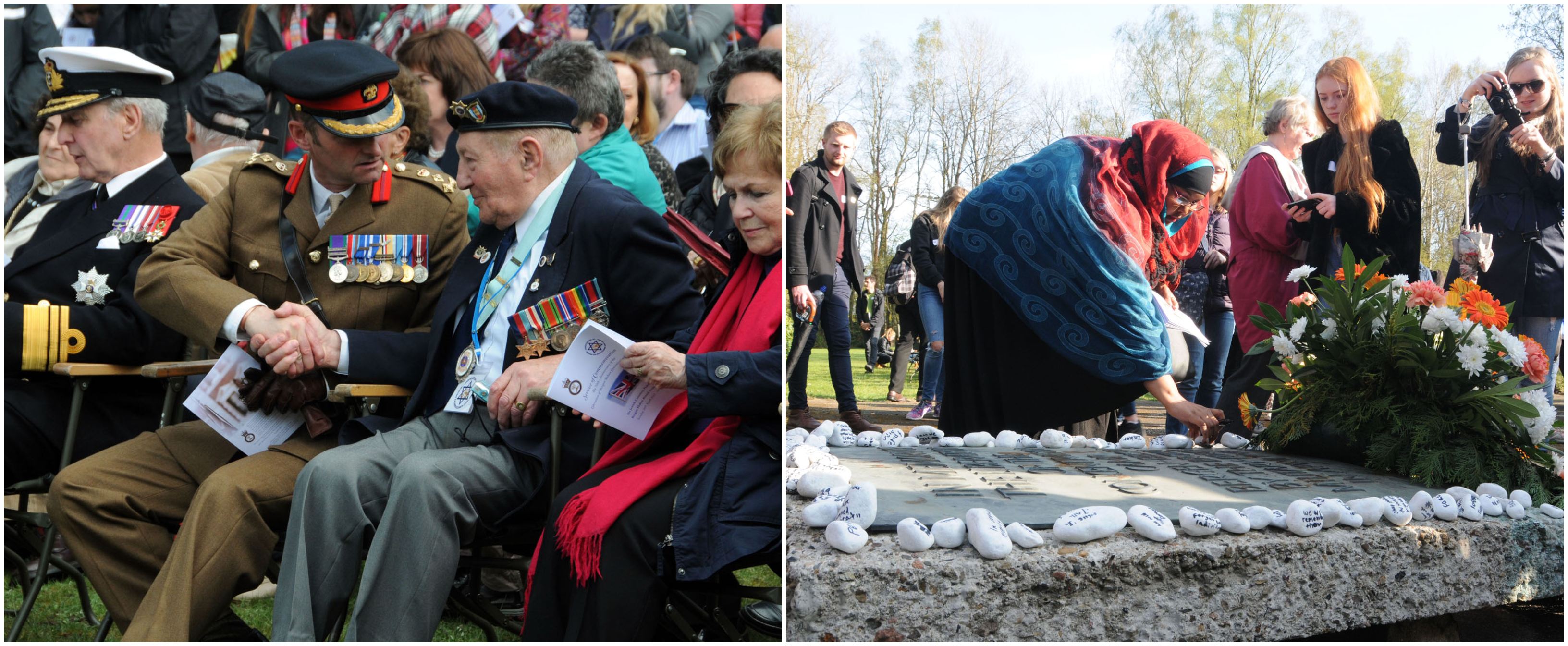 It was an incredibly moving day and a privilege to be there on such a significant anniversary, surrounded by British veterans and Holocaust survivors. Sadly, we have lost many of these incredible people over the last four and a half years, including Gena Turgel, who went on to marry her liberator, Norman Turgel. You can read more of her story here.
This special visit underlined the strong connection between British history and the Holocaust. As our survivors become fewer and frailer, and we face an increasing climate of Holocaust denial and antisemitism, our continued efforts to educate about the Holocaust and it's contemporary relevance is more important now, than ever before.