The history of Bergen-Belsen and its liberation forms a unique part of Britain's history of World War II and the Holocaust. Not only is it important to remember the incredible survivors who made Britain their home following the end of the war, but we must also recognise the efforts of the soldiers who helped liberate the camp, the doctors and nurses who looked after the survivors, the journalists who told the world of the horrors that took place, among many others. This Is Our Story.
The stories below were all one small part of a national effort, both to win the War, and to support the Jewish community rebuilding itself in the Belsen Displaced Persons' Camp. We hope that by sharing these incredible stories – many of which have never been shared before – that others will be inspired to share theirs or their families' stories.
---
Jane Lee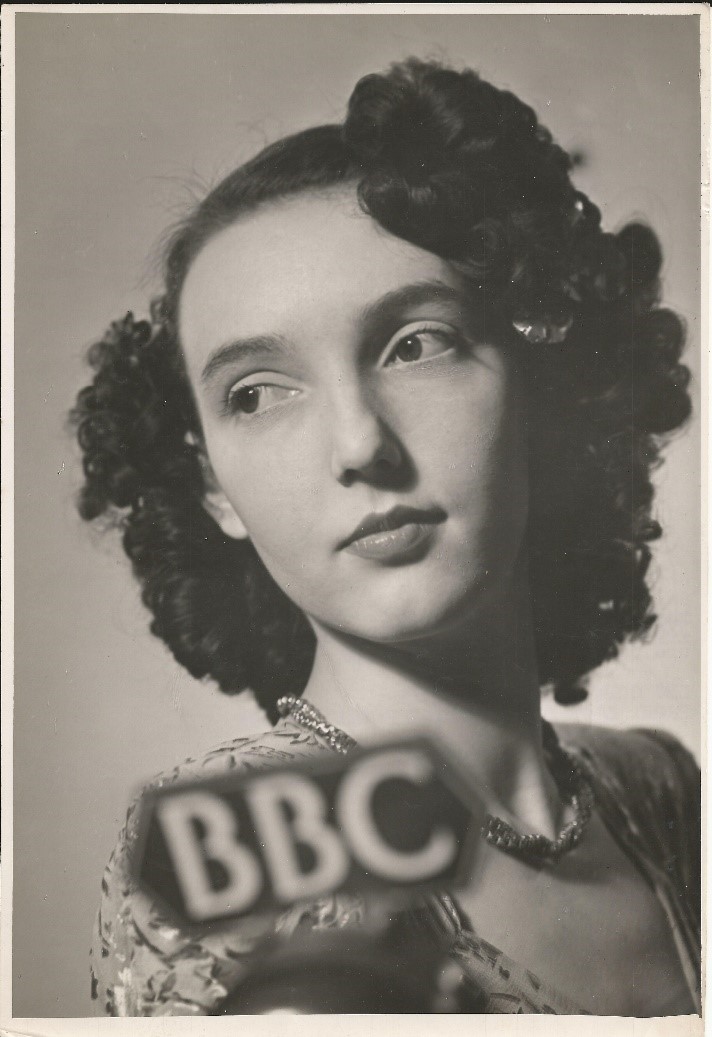 Born in 1927, Jane Lee was a singer who was contracted by the War Office to tour Europe in 1946. Having been a member of the Girls Training Corps during the war and ENSA (Entertainments National Service Association), Lee had sung with many of the leading bands of the 1940s including Jack Payne. She also appeared on the front cover of the Radio Times when she was also doing a weekly broadcast with Jack Buchanan and did solo television spots and overseas broadcasts with Ted Heath.
In the summer of 1946, Jane Lee started a 10-week tour of Germany where she will have done many concerts for British troops in a variety of locations. Whilst staying in Celle, a town near Belsen, she visited the former concentration camp. It is not known how long she was at Belsen for.
When she died in September 2003 aged 76, The Times ran an obituary about her singing career saying that "for a brief period during and immediately after the war [she] was one of the best known singers in the world of British jazz". She never spoke about her experience to her children. After she passed away, an album was discovered with never before seen photos of Bergen-Belsen, and those who were there.
Find out more about Jane's story here..
With thanks to Mandy Moore for helping to share her mother's story.
---
Herbert Haberberg
©Mike Stone; reminiscences.uk
Herbert was born in 1924, in Brambaur near Dortmund, Germany.
On the 29th August 1939, he came over to England on the Kindertransport with his younger brother, leaving his mother and father behind. Sadly, they were both murdered during the Holocaust. At 14, Herbert and 10 others on his transport were deemed old enough to work on arrival and were sent to a farm in Hertfordshire. After several months he was sent to Ely where he stayed for 18 months and learned English. He was only able to visit his brother every six months and they had trouble communicating as Herbert continued to speak German which his brother had forgotten.
At the end of 1941 Herbert came to London and began a more independent life. In 1944 he joined the Jewish Brigade Group and volunteered himself to fight in the war. After very little training he was sent to Italy, where he fought against the German army. After the war, he was moved to Brussels, and then later to Hamburg. Looking to make himself useful, in 1946 he learned about the existence of Bergen Belsen concentration camp. He spent the next couple of years volunteering his free time there as a Yiddish interpreter for the Jewish people living in the Displaced Persons camp, as they went through the difficult process of trying to rehabilitate thousands of people.
---
Colin Palmer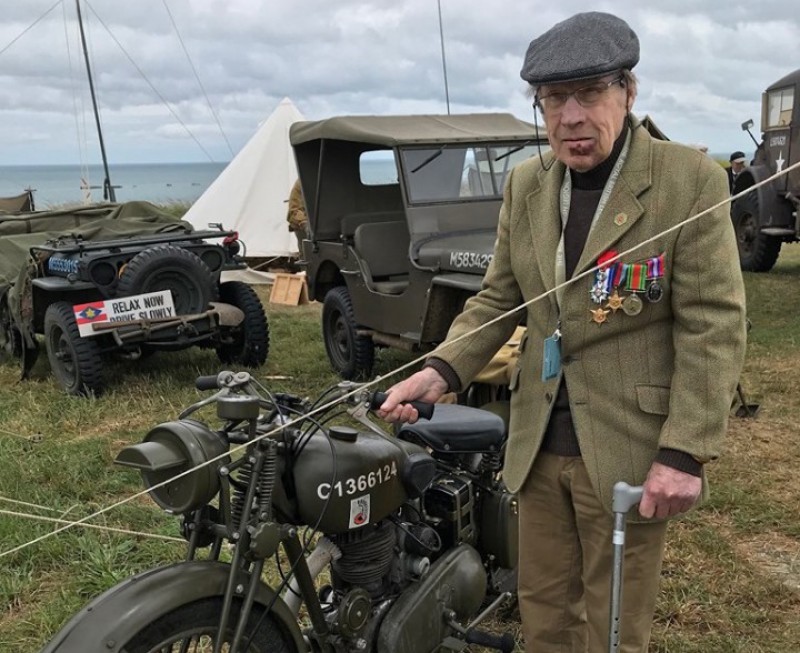 Colin was born in Leeds in 1921 and worked as an insurance clerk after leaving school at 16.
In 1941 at age 20, he was conscripted into the Army and served as a motorcycle messenger attached to a West Yorkshire tank regiment. After taking part in the D-Day landings in Normandy in June 1944, his unit was hit by shell fire, and he returned to England for burn treatment, returning to his unit shortly after.
In April 1945, as his unit was advancing towards Hamburg, he became lost after fixing a puncture on his motorcycle, and inadvertently found himself at the gates of the Bergen-Belsen concentration camp as night was falling. He was told by military police he could not stay in the barracks for the night due to the typhus present, but was eventually allowed to stay in the S.S. barracks for the night after hearing shots being fired by liberated prisoners that had obtained weapons.
After rejoining his unit the next day, he was sent back to Belsen to help with the relief operations, evacuating many hundreds of selected survivors to hospitals in the surrounding area for treatment. He also helped arrange transport of survivors from the Displaced Persons camp to their home countries after the end of World War II.
Colin didn't talk about his experiences for 50 years, largely due to the trauma of what he witnessed during the war. In 2019, he finally accepted his medals he had initially refused – including the Legion D'honneur, the highest French military and civil award – in order to raise awareness of post-traumatic stress disorder.
An interview with Colin from BBC Midlands
With thanks to Colin and Jane Palmer for their help in sharing their father's story.
---
Lord Saye and Sele
Nathaniel Fiennes, Lord Saye and Sele, was born on 22nd September 1920.
At age 19, he was called up to the Warwickshire Regiment, and subsequently received an emergency commission to the Rifle Brigade (Prince Consort's Own), where he eventually became an adjutant.
After landing at Normandy six days after D-Day, his brigade captured Caen and Amiens in France, eventually fighting their way to Belsen, where he assisted with the liberation of survivors.
You can hear more of Nat's story, including his first meeting with survivor Mala Tribich MBE, here.
---
Rev. E. Oliver Sutton
Oliver was born in 1902 in Hankow, China, where his father, Rev. H. B. Sutton, was serving as a Methodist Minister. He entered the ministry in 1925 and was ordained in 1929 at the Plymouth Wesleyan Conference.
From 1940-1945, he served as the Chaplain to HM Armed Forces. He had the distinction of serving with the 11th Armoured Division under Field Marshal Montgomery, where he arrived at Normandy eight days after the D-Day landings and was among the first Allied troops to reach Bergen-Belsen. One of his main tasks was assisting with burying the bodies and helping mark the graves of those who perished.
A thank you letter to Oliver from Field Marshal Montgomery for his service in helping liberate Bergen-Belsen.
In an editorial letter in the Methodist Recorder in May 1945, he wrote: "… Let there be no doubt about it, these camps are not atrocity stories but abominable facts. Dead and dying, fear and terror, evil and cruelty form a terrible and almost unbearable scene… these camps must not be left out of our thinking when dealing with the complexities of the German question. They are facts."
Having never publicly shared his experiences past anecdotal stories to his family, after his death in 1976 his family was recently able to uncover the role he played in helping to liberate Belsen.
With thanks to Anne Buckland for helping to share her grandfather's story.