Regional Ambassadors Emily and Evie share their thoughts on why Schindler's List remains one of the best films for shedding light on experiences of ghettos during the Holocaust.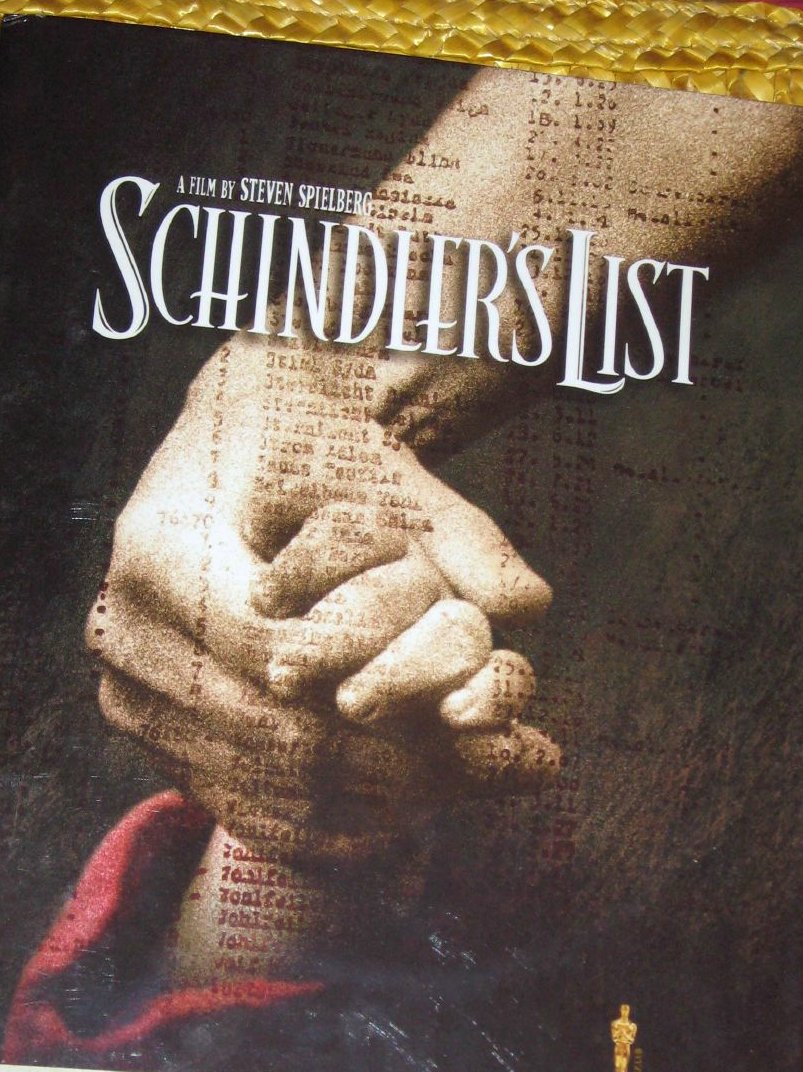 Picture by elycefeliz – Creative Commons Attribution-NonCommercial-NoDerivs 2.0 Generic license
Schindler's List is possibly one of the most well-known and best-received Holocaust films. Having won seven academy awards, seven BAFTAS and three golden globes, it cemented itself as a culturally and aesthetically significant film and, in 2004, was selected for preservation in the United States National Film Registry.
The critically acclaimed film is originally based on Thomas Keneally's book Schindler's Ark, which is a fictionalised retelling of a true story. It follows a German industrialist and member of the Nazi party, who went on to save around 1,200 Jews from transportation to concentration camps. Oskar Schindler's story is complex, and he is certainly no conventional hero. He originally intends to profit from buying a former Jewish business in the Kraków Ghetto and exploiting Jewish labour. But Schindler is wracked with guilt and moves to protect and save a group of Jews.
One of the most prominent symbols in the film is that of the girl in the red coat, the only colour used in the otherwise black and white film. There is much debate about what this represents, however what is certain is that it highlights the ugly truth of the Holocaust in bright colours well as the innocence of the victims.
The film also draws attention to the cruelty that was prominent in the ghettos in a more direct way. In particular, we see the notorious SS functionary and commandant of the Kraków-Płaszów concentration camp, Amon Göth, liquidating the Kraków Ghetto. During this, several thousand people deemed unfit for work were sent to extermination camps. Göth also oversees the shooting of two thousand Jewish men, women and children as the Kraków Ghetto is cleared. This action is witnessed by Schindler and profoundly affects him, pushing him towards saving as many of his Jewish workers as possible.
So why did Schindler's List make such a significant contribution to Holocaust film? Before its release, Holocaust cinema had been largely dominated by documentary work. Spielberg's film increased the presence of Holocaust education in public consciousness and ushered in a wave of narrative films that depicted the events of the Holocaust, The Pianist, which the team reviewed earlier this year, being a notable feature.
Schindler's actions have more repercussions than we might first realise. The text at the end of Spielberg's film reveals that, around the world, over 6,000 Jewish descendants had their lives preserved by Schindler. In a moving moment that encapsulates the effect of Schindler's actions, those whom he protected present him with a ring inscribed with the words 'whoever saves one life, saves the world entire'.