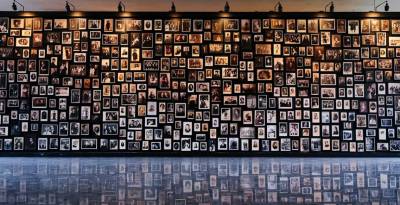 This article by Karen Pollock MBE, Chief Executive of the Holocaust Educational Trust, first appeared in The Times Red Box on Wednesday 27 September.
How many more times must we condemn antisemitism in Labour?
This time last year I wrote for Red Box a piece headlined How has it come to this? that outlined my shock and dismay that I was finding myself having to defend the truth of the Holocaust at a political party conference.
I thought – or at least hoped - this was an exceptional circumstance, a one off, an aberration.
At the time, I couldn't quite believe I was having to defend the basics of the events of the Holocaust. Or that I had to explain why there are not two sides to this story. Or that I had to explain why this constituted antisemitism. Above all, I couldn't believe that those casting doubt about the truth of the Holocaust were not being widely condemned.
And yet here we are, one year on.
Maybe this year we'll call this piece Here we go again or Déjà vu.
There has been progress, for example the work led by the Jewish Labour Movement, to try and establish a rule change which will make discrimination against any minority group a named offence in the Labour rule book, including antisemitism.
But we need to take an honest look at where we are.
We have elected Labour politicians suggesting that antisemitism has been "weaponised" – a suggestion that it is being used to promote some other agenda.
And we even have activists handing out material at the Labour party conference quoting Reinhard Heydrich, one of the leading architects of the Final Solution.
How many times do we need to explain the hurt and offence that it causes when people question the truth of the Holocaust? How many times do we need to explain that there are survivors – who lost their homes, communities and entire families - still among us, who register these comments with disbelief?
How many times do we have to defend basic truths that should be considered sacrosanct?
We have all been alarmed by the rise of the far-right around the world in recent months, culminating in the terrible events in Charlottesville in August. And equally we worry about the far-right gains in the German elections for the first time in decades.
Yet, it is all too easy to point the finger at events elsewhere - sometimes we need to look in our own backyards and admit where the problems lie. And there are problems here.
We need our political leaders, from all parties, to take a stand and say when a line has been crossed. We need to be clear that antisemitism will not be tolerated, and it needs to be reflected in concrete action. We need our leaders to be clear that they will not stand by as the truth of the Holocaust is undermined on their watch.
Maybe next year Red Box won't need me to comment on the Labour party and antisemitism. I truly hope so.